Raku Workshops - three elements to make Art - Earth, Fire and Air
Raku means "enjoyment" in Japanese and the ceramic technique dates back to the 16th century. The pots are made at low firing temperatures and are removed from the kiln while still glowing hot. Modern Raku now includes placing the pieces in sawdust (and other combustable materials) whilst still super hot. It is raku's unpredictable results and intense colours that attract modern potters. These patterns and colour result from the harsh cooling process and the amount of oxygen that is allowed to reach the pottery.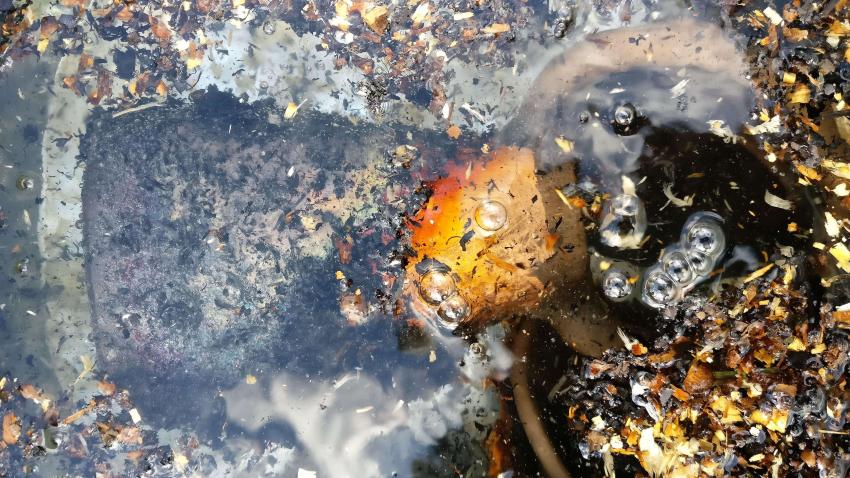 Depending on what effect the artist wants, the pottery is either instantly cooled in water, cooled slowly in the open air, or placed in a barrel filled with combustible material, such as newspaper, covered, and allowed to smoke. Water immediately cools the pottery, stopping the chemical reactions of the glaze and fixing the colours. The results of these techniques creates a fairly porous vessel with a range from bright crackled glazes through to a deep copper luster set off against the black of unglazed areas.
This workshop is for adults suitable for all abilities, from students who are fairly new to ceramics as well as more experienced students wishing to develop their skills.
Course outline
Introduction
About the raku firing and techniques
About glazes (colours, effects, warnings, how to use)
Tools and tips (masking, waxing, etc.)
Introduction to the kiln, features and safety
Firings will begin once enough work is ready – it is not a race and as each firing takes a total of about 50 minutes. Firings will continue as required.
Timetable:
Raku workshops are full days and are usually on a weekend. A minimum of two workshops are required: the first to build the pieces and the second in order to Raku fire them. Please get in touch if you would like to know more. Workshops are limited to a maximum of 8 people.
The entries marked with * are mandatory.
---
Terms and Conditions
By submitting this form you agree with the payment terms. You also agree that Claudia Luque or The Studio will not be responsible for any damage to work or clothing and no compensation will be paid for damaged or bad results due to the nature of Raku Firing. Health and safety is an important feature of my Workshops. It is your responsibility to follow all instructions given on or before the day. Full leg and arm covering is essential as well as good footwear (NO sandals or open-toe shoes). If you have any breathing problems or allergies please note these above and make me aware on the day, thin masks will be supplied but if you do suffer with such ailments a good breathing mask is recommended.
Data Protection
Your details will be kept on a secure database; they will only be used by Claudia Luque to keep you up to date with relevant information and other services offered by Claudia Luque. Your data will not be passed on or sold to a third party. If you wish us to remove the data please give us instruction in writing. See website for full terms and conditions.