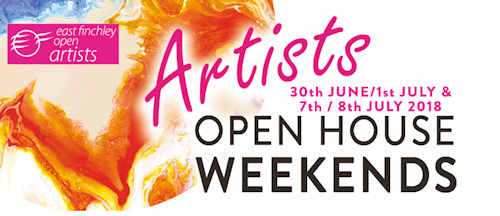 Claudia is opening her house as part of the East Finchley Open Artists Weekends
Come and see Claudia Luque and 5 other artists work plus Claudias student's ceramics on the weekends of the 30th June / 1st July and the 7th/8th July.
Find out more
Claudia teaches pottery classes for adults in a small dedicated studio suitable for all abilities, from students who are fairly new to ceramics as well as more experienced students wishing to develop their skills.
Raku is a fascinating technique dating back to the 16th century where the pots are made at low firing temperatures and are removed from the kiln while still glowing hot.